In last week's blog post on the value of water, we focused on the importance of having safe, clean drinking water and the challenges it presents. In this week's post, the topic is the value of water infrastructure, why we can no longer ignore reality. We've already established that water is a precious commodity; nevertheless, what most of us may not know is how the U.S. water infrastructure no longer serves a growing population. In fact, Infrastructure Report Card's annual report states that the U.S. wastewater infrastructure scores a measly and concerning
D+
as of 2017. So, the question becomes, how do we find the funds to fix our crumbling infrastructure, concerning wastewater treatment plants?
The Value of Water Infrastructure Cost
The cost to run a wastewater and/or water treatment plant is hundreds of thousands of dollars per year, and most importantly, many plants across the U.S. need repair or replacement – this according to the American Water Works Association or AWWA. The repair cost figures are approximately $1 trillion over the next 25 years, therefore, the result is higher water bills and local fees. The AWWA observed several factors that contribute to infrastructure costs, such as:
Usage of materials
Water main installation
Life expectancy
Replacement costs
Shifting demographics
Nationally, the need for repair, replacement, and expansion is evenly divided. Much of the water infrastructure is from the 19th century, according to the AWWA. The estimated one trillion dollar price tag covers work until 2035; however, through 2050, the needs reach $1.7 trillion or more. This cost shows that the value of water infrastructure comes at a hefty price.
How Do We Win Over Decision Makers?
Now let's talk about the water infrastructure asset management. McGraw-Hill Construction conducted a recent research study on the use and benefits of water infrastructure asset management. They defined it as "a set of practices and methods for delivering desired services to residents and businesses, at the lowest lifecycle costs (including environmental and social costs), while managing risk to an acceptable level." The report, which looked at the rate of adoption and the effectiveness of asset management, was broken down into three main categories: processes and methods for sound investment decisions, strategy and performance measurement practices, and technology and data practices.
Other strategies to increase the adoption and implementation of the water management practices could include:
Providing more education and data to the water industry
Supporting additional funding and regulatory requirements from water management practitioners
Engaging the entire water infrastructure management sector
Continuing communication with applicable water infrastructure management
Currently, one-third of the overall respondents adopt only ten of the fourteen asset management practices. However, two-thirds of respondents have no adoption of the practices. Although implementing these strategies may seem like putting a band-aid on a festering wound, it's a start that hopefully will gain traction.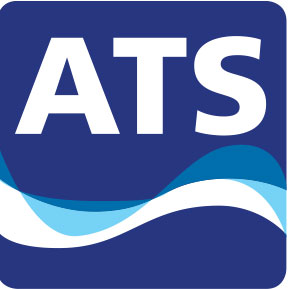 ATS Innova's Commitment
At ATS Innova, we are constantly brainstorming and researching to find solutions to water treatment concerns and issues. The value of water infrastructure will continue to rise. Our #1 goal is to improve life one drop at a time with consultation services and products to aid in cleaning up our world's water.
We welcome your call to our knowledgeable and friendly customer service at 855.215.4600 and hope to hear from you soon.