Are You Ready for the Algal Onslaught?
This summer is on track to be one of the worst algae outbreaks in recent history. Learn how one community solved the algae problem that forced them to shutdown their reservoir with a specialty solution that:
Is a highly soluble, low pH algicide/bactericide
Is registered by the U.S. EPA and is certified to NSF Standard 60
Quickly attacks and kills algae, bacteria, zebra and quagga mussels
After a weekend treatment test results showed that toxin levels were safe and city officials were able to reopen the reservoir. Download the case study now.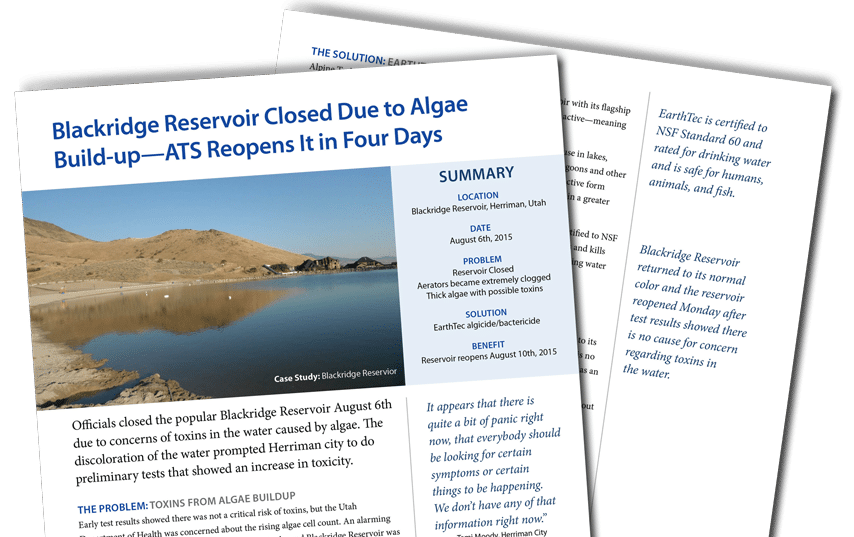 Avoid the 2017 Algal Headache!
Download the Case Study Now.

ALGAE FREE WATER VIRTUALLY OVERNIGHT
Innova offers the most successful combatant treatment of bacterial and algae in the world–you will see the difference overnight. Our custom blended chemicals are registered by the U.S. EPA as an algaecide/bactericide and are certified to NSF Standard 60 as an additive to drinking water.
Eliminate Fines From the EPA
Improved Plant Performace
Eliminate Water Contaminates
Reduce Lavblor and Maintenance Costs
Reduce Total Chemistry Costs